on Mon Sep 10, 2018 9:17 pm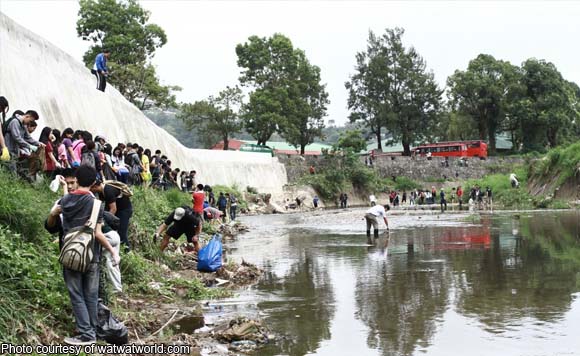 Baguio City is also called the "City of Pines," it's particularly popular in summer due to unusually cooler weather, which is how it was names the Summer Capital of the Philippines. At its center is Burnham Park, officially known as the Burnham Park Reservation, is a historic urban park currently owned by the Department of Tourism. It was established in August 6, 1925. Within Burnham Park, we have its famous lake—Burnham lake.
          Water pollution is not something very fond in Baguio City. For these past years, it is said that Baguio is known to have a higher rate of air pollution that water pollution. But that does not mean that our city has never experienced water pollution.
          In 2013, a three-week dredging and cleaning project was proposed by the city's government, and it cost Php 20.9 million. The project was made to correct flaws in the city's American-built drainage networks so the lake would no longer serve as a discharge area for downtown's runoff rainwater. This project was also done to complement the city government's plan to rehabilitate polluted Balili River, one of the four major rivers in the Baguio-Benguet area, flows through 70 barangays in the city.
          Because of this project, water pollution became less of a problem in the City of Baguio, but that doesn't mean that it will be sustained forever. As long as people don't change their bad behaviors and habits, our lakes and rivers will continue to become polluted. You may not notice it today, you may not notice it tomorrow, but when you do notice it, our lakes and rivers will have already become heavily polluted. Pollution can be stopped, but this change can only happen when someone finally takes the big leap to improve themselves for the better.
Source of Photo: http://www.southluzon.politics.com.ph/2015/07/26/benguet-councilor-proposes-sept-16-as-balili-river-day/

Permissions in this forum:
You
cannot
reply to topics in this forum